Start Smart is a consultancy company formed to assist Small and Medium Enterprises (SMEs) Owners to accelerate success in their enterprises. It specializes in Professional Business Coaching and Entrepreneurship Trainings for SMEs. The company is a subsidiary of Peter & Co (pty) Ltd, and has a Board of Advisory.
The business was formed with the sole purpose of facilitating and fast-tracking growth of small businesses in Lesotho, while fostering lifelong learning and development of the business owners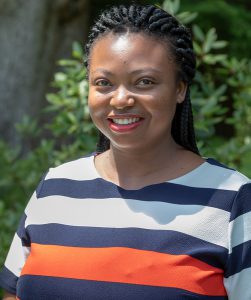 Maneo Seekane is a certified Professional Business Coach and Business Trainer. She is very passionate about SME development, with regard to coaching and facilitating lifelong learning of entrepreneurs and growth & sustainability of their enterprises.
She holds MBA in Entrepreneurship and Leadership from Amity University, and Bachelor's degree in Marketing from National University of Lesotho. She is certified as a Professional Business Coach by the Gordon Institute of Business Science – University of Pretoria. She is also knowledgeable and certified in various business development sectors including Design Thinking, Strategic Thinking and Execution for Growth, Export and International Trade and Entrepreneurship and SME Promotion.
Call Us
(+266) 2731 5234
(+266) 5788 5234
Lines are open 08:00 to 17:00
Our Location
Puma House, 12 UN Road, Maseru, Lesotho
©Start Smart  Website Design By: Leo Pty (Ltd)